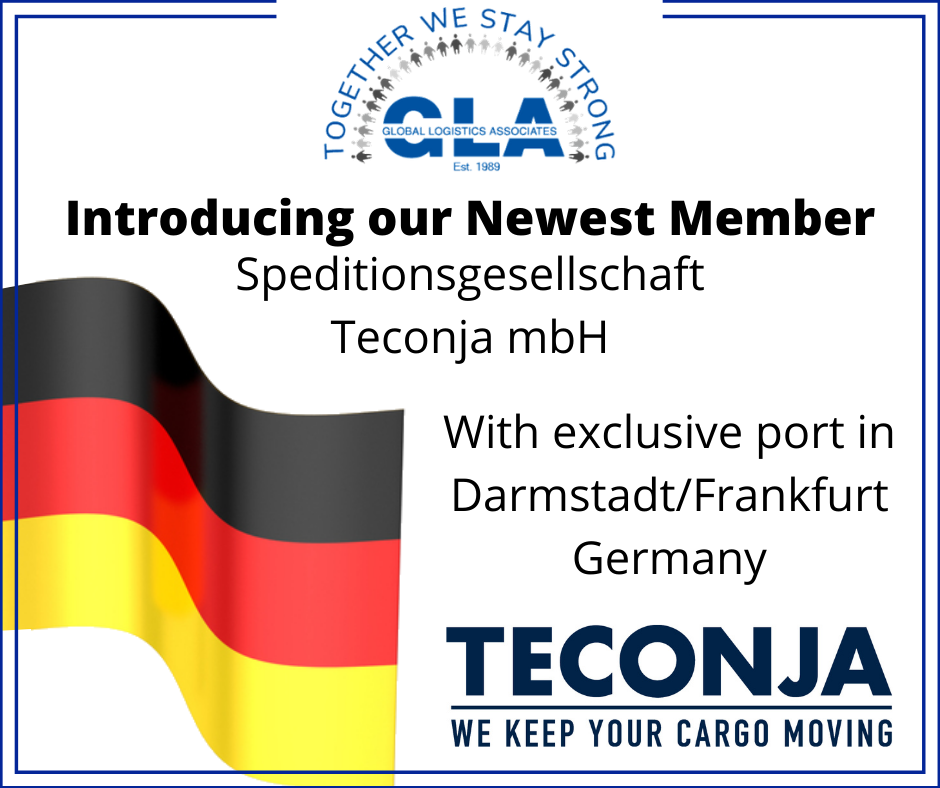 08 Sep

GLA Welcomes it's Newest Member

We are pleased to welcome Speditionsgesellschaft Teconja mbH with offices in Darmstadt/Frankfurt – Germany into Global Logistics Associates (GLA)
---
We are TECONJA, a Germany-based international full service logistics provider with offices in Darmstadt/Frankfurt, Germany.

Founded in 1994, Speditionsgesellschaft TECONJA mbH has grown from a specialized forwarder of foodstuffs to an innovative full-service transport and logistics provider with particular expertise in international transportation of general cargo, temperature controlled cargo and liquid bulk transportation.
Our team of more than 40 experienced and specialized professionals will take good care of your transport. Teconja stands for intelligent logistics solutions with the ambition to deliver the highest level of service and quality with a solution in every situation to make the impossible – possible.
Our services include, but are not limited to:
Oceanfreight service FCL/LCL (Dry + Reefercontainer)
Airfreight service (General cargo, perishable, DGR, time critical)
Trucking
Warehousing (Ambient / Temperature controlled)
Customs brokerage
Liquid Bulk division for ISO Tankcontainer and Flexibag's (Dry + Reefercontainer)

TECONJA – We keep your cargo moving. It is not only a slogan, it is a promise!