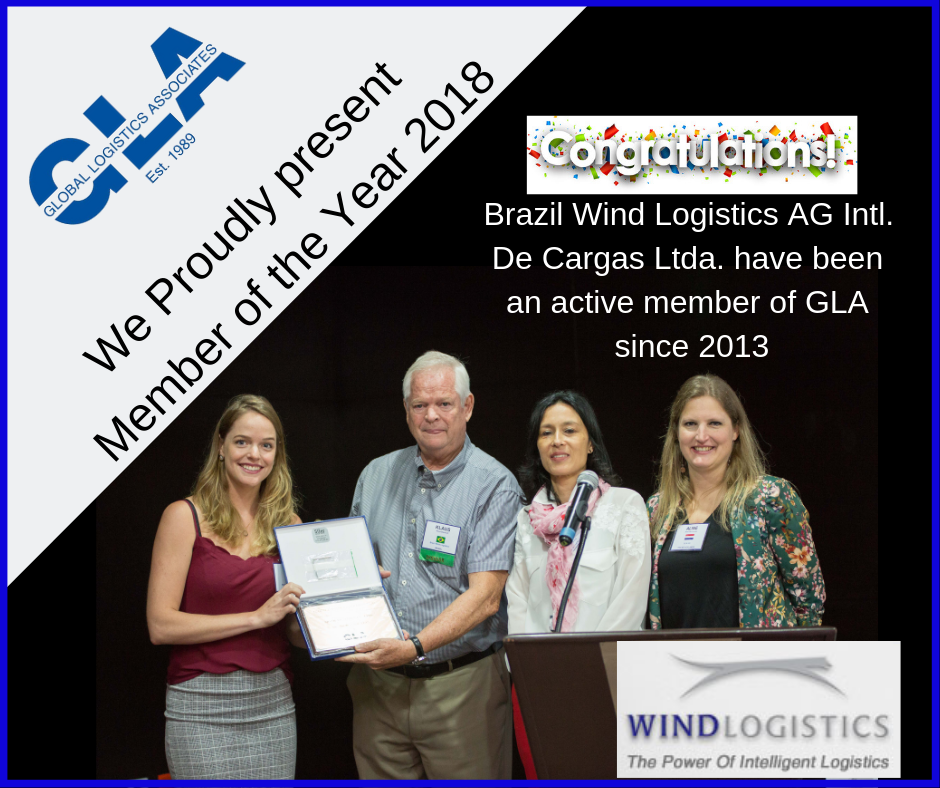 12 Mar

GLA Member of the Year 2018

At this years GLA AGM we presented to Klaus and Vivian Steinhoff from Brazil Wind Logistics AG Intl. De Cargas Ltda. the member of the year award.

Brazil Wind Logistics AG Intl. De Cargas Ltda. have been an active member of GLA since 2013.

Wind Logistics offers all the logistics for International Cargo and Customs Clearance in Import, Air and Sea Exports, consolidated shipments, LCL and FCL and special shipments (dangerous and perishable cargo), with quality, efficiency and real-time information for its clients. .
With headquarters in São Paulo and a solid network of agents in all the main cities of the world, Wind Logistics presents a door-to-door service, providing a range of cargo handling services from any city in the world and customs clearance, competitive.
With 30 years of expertise and a team working together for 15 years, Wind Logistics provides the specifics of each sector, avoiding the loss of time and resources in the usual customs procedures.