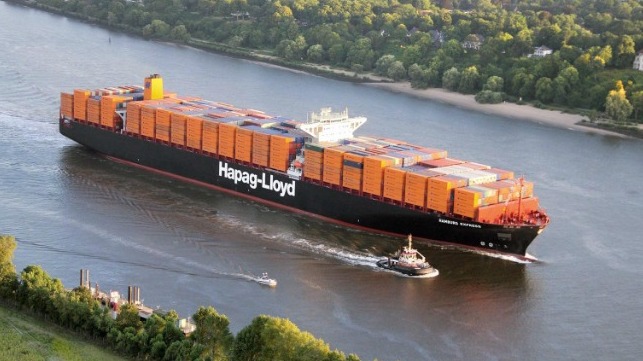 10 Oct

Hapag-Lloyd Announces Sulfur Fuel Charge

Hapag-Lloyd has now joined a number of other leading container shipping companies by announcing how it will recover the costs of low sulfur fuel once the IMO regulations enter into force in 2020.

The sulfur cap for compliant fuel oil will be lowered from 3.5 to 0.5 percent, and Hapag-Lloyd says that that the use of low-sulfur fuel is the most environmentally friendly solution in the short term. However, the move to low sulfur fuel is expected to cost the shipping industry up to $60 billion, and the company says: On the assumption that the spread between high-sulfur fuel oil and low-sulfur fuel oil will be $250 per ton by 2020, Hapag-Lloyd estimates its additional costs will be around $1 billion in the first years. It has therefore developed a Marine Fuel Recovery (MFR) mechanism which will be gradually implemented from January 1, 2019 and replace all existing fuel-related charges.

"We embrace the level playing field and environmental improvements resulting from a stricter regulation, but it is obvious that this is not for free and will create additional costs. This will be mainly reflected in the fuel bills for low-sulfur fuel oil, as there is no realistic alternative for the industry remaining compliant by 2020. With our MFR, we have developed a system for our customers that we think is fair, as it allows for a causal, transparent an easy-to-understand calculation of fuel costs," said Rolf Habben Jansen, Chief Executive Officer of Hapag-Lloyd.