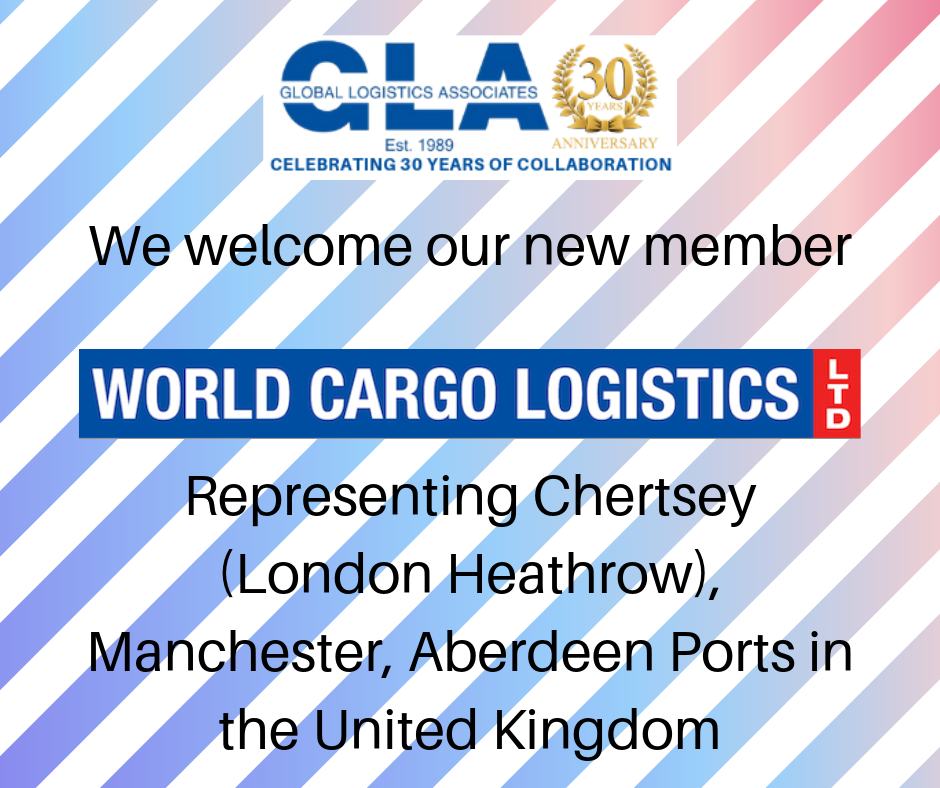 26 Jul

We welcome our new member World Cargo Logistics, United Kingdom

World Cargo Logistics Limited is a privately owned independent freight forwarder active in all aspects of the industry from in-house customs brokerage through to full export project management.
Incorporated in 2000 the company now has 8 established branch offices across the United Kingdom. Head quartered at Chertsey (London Heathrow) offices are located in Birmingham, Manchester, Leicester, Hull, Immingham, Great Yarmouth along with an office and 3PL warehouse located at Thorpe, 10 minutes from London Heathrow Airport.

We offer services via air, sea and road both export and import across many verticals and diverse marketplaces. The company holds true to 3 main principles – honesty, transparency and integrity.
Investors in both people and technology World Cargo Logistics continues to see year on year growth.
Our team of over 85 hugely experienced industry professionals here in the UK are ready to meet and exceed the challenges and expectations that this ever changing industry demands.