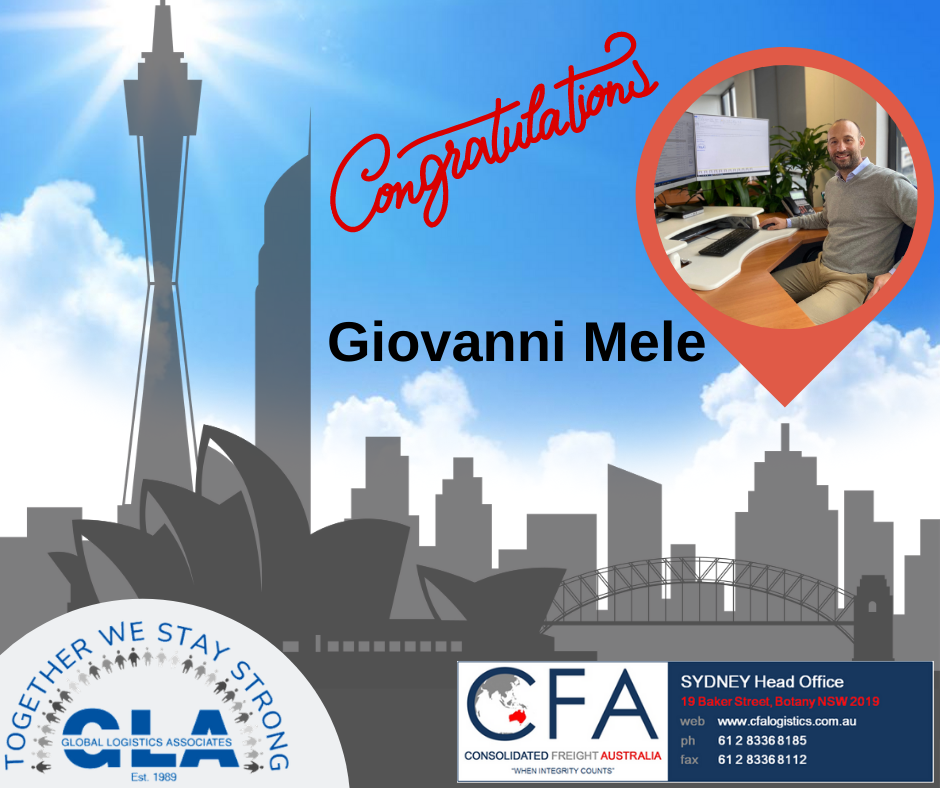 01 Oct

Giovanni Mele has been elevated to Consolidated Freight Australia's Board of Directors

News from CFA in Australia, GLA member since 2006

Giovanni Mele from CFA, currently sitting on GLA BOD and Chairman of the New Members Committee has recently been appointed on the Board of Directors of Consolidated Freight Australia Pty Ltd (CFA).

We congratulate Giovanni for his achievement and also for recently becoming an Australian Citizen. After migrating from Italy to Australia back in 2004 Giovanni is finally Aussie!!

As Peter Gasnier (CFA Managing Director) said "We congratulate Gio for his hard work and dedication. I am also pleased to announce that he knows how to cook a "Sanga on the Barbie" like me, well almost as good as I can ……"

We would also like to remind you that Australia is open for business as usual during this current situation. Please contact CFA directly for more information on local restrictions.