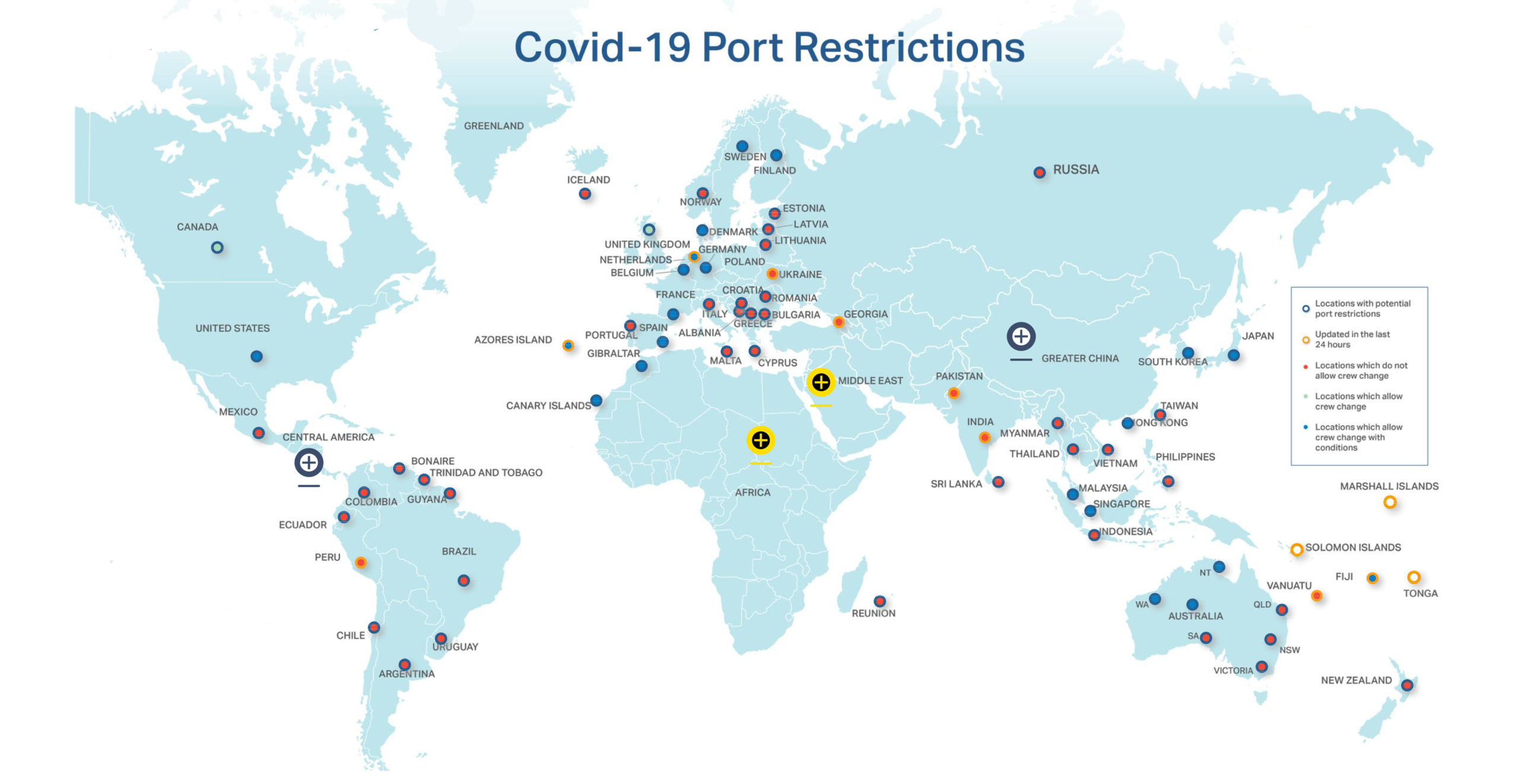 21 Aug

A Global Industry to the Rescue: The Response of Maritime Transport to a Pandemic
A Global Industry to the Rescue:
The Response of Maritime Transport to a Pandemic
---
Nima Roshanaei
Maroos Shipping Group of Companies – GLA Member
Shipping connects countries, markets, businesses and people, on a scale not otherwise possible. Over 80% of the world's goods and commodities, ranging from raw materials, to manufactured goods of intermediate and finished products, are transported by sea to meet the demands of industrial and manufacturing sectors, energy needs, business and consumer requirements. Prosperity within the shipping sector has long been tied to China, a global scale trade partner and a key leader in seaborne trade. Everything that affects China ends up impacting the global economy, especially in the intermediate goods.
The global supply chain was interrupted earlier this year when Beijing imposed severe restrictions limiting any travel and movement of people and goods within China, and soon after the rapid spread of Coronavirus all over the world left an unanticipated impact on all global, financial, and exchange markets never experienced before. The World Trade Organization (WTO) presented its forecast report for 2020, predicting world trade to fall by between 13% and 32% this year as the Covid-19 pandemic disrupts normal economic activity and life around the world. So what started in China, according to Peter Oppenheimer, may be a ditch too large to fit as early as 2023.
For the first time since the Great Depression both advanced and developing economies are in recession. This slowdown is going to affect shipping companies large and small. Operations of shipping companies, terminals and ports have all been affected due to the lockdown of urban areas and manpower abstaining to commute or report to work. Amidst the current health crisis, seafarers have come under increased checks and scrutiny in various ports. Lower demand for commodities and raw material, and thus need for shipment, have pushed freight rates ever so lower. Several shipping companies have started warning about reduced sales figures and weak future earnings. Coronavirus is also expected to heavily damage oil demand for 2020, something that will negatively affect tanker supply in the coming months. All facts and figures point to international maritime transport having been materially squeezed as a result of the outbreak of a novel virus, thus facing the challenge of a very grim year.
"The Great Lockdown" is the worst economic downturn since the Great Depression, and far worse than the Global Financial Crisis. According to International Monetary Fund (IMF) the global economy will contract by 3 percent in 2020, with a cumulative loss equal to $9 trillion, greater than the economies of Japan and Germany combined. At the extraordinary G20 Leaders' Summit on the Coronavirus, world leaders committed to facilitate international trade and give a coordinated response to avoid unnecessary interference with international traffic and trade. It was further agreed that all governments should facilitate movement of not only relief goods such as food and medical supplies but also goods in general, to minimize the negative impact of the outbreak.
The response of the global maritime transport is critical during the Great Lockdown. But without corrective measures and policy support, any effort will deem futile. Effective policy actions are therefore essential to prevent worse outcomes. As a first priority, flattening the spread of the pandemic using lockdowns allows health systems to cope with the disease, which then gives way to the possibility of resumption of economic activity. As a second outfit, all quotas, embargoes and trade restrictions must be lifted to ensure free movement of goods and increased supply of transport services. As a third measure, policymakers must also plan for the recovery by swiftly shifting to support demand, incentivizing firm hiring, and repairing balance sheets in the private and public sector. Consequently, collaborative efforts are needed to ensure that the world does not de-globalize, so the recovery is not damaged by further losses to productivity.
The International Chamber of Shipping (ICS) identified that by implementing certain preventive measures for Covid-19, global shipping can continue to operate and avoid the closure of any port. The ICS recommenced exit screening at all ports to isolate passengers displaying symptoms of the disease and curb its spread to other countries. Suitable safety measures and preventive actions by various ports and shipping organizations are expected to limit the impact of the outbreak. Governments have announced a series of measures such as reducing port and other local fees to help revive imports and exports. Further we should expect tax cuts and administrative cost savings to be made available to logistics-related services. Insurance companies are encouraged to lower or exempt premiums for ships whose operations are suspended during the outbreak.
Covid-19 will have a disruptive power and could become a key catalyst for digital and technological advancements in the shipping industry. Hence, digital trade and transport solutions should be used to reduce the burden posed on maritime trade. The first step is to increase investment on freight technologies as well as companies providing data analysis, artificial intelligence and overall end-to-end supply chain management. Increased investment in these segments will be accompanied by growth in the autonomous transportation sector, paving the way for autonomous shipping. These will translate into the further evolution of e-commerce into a largely tech-savvy industry with cargo drones, 3D printers and robotics at its disposal. Venture into freight tech companies will help the existing industry to connect all the different players, shippers, brokers and carriers in the maritime basis to optimize current operations and further improve maritime shipping and transport as a global key player during this crisis.
In these unprecedented times, the ability of shipping services to continue to transport essential supplies across the continents will play a critical role in overcoming this pandemic. Experts should be focused on a comprehensive response plan that is capable of developing practical and unified solutions. An effective response requires planning for the worst-case and hoping for the best. The current situation could be considered a real life "acid test" of the global supply chain and shipping markets as whole. We should expect that after a few months of heightened volatility and uncertainty, the world economy and logistics sector will be allowed to spring back, especially if there is a harmonized effort of stimulus packages from governments and central banks. If so, against all odds we should hope for a bounce back and a gradual return to a semblance of normal before end of the year.
This Article was originally published on Tarabaran (Transportation Webpage) in June, 2020.