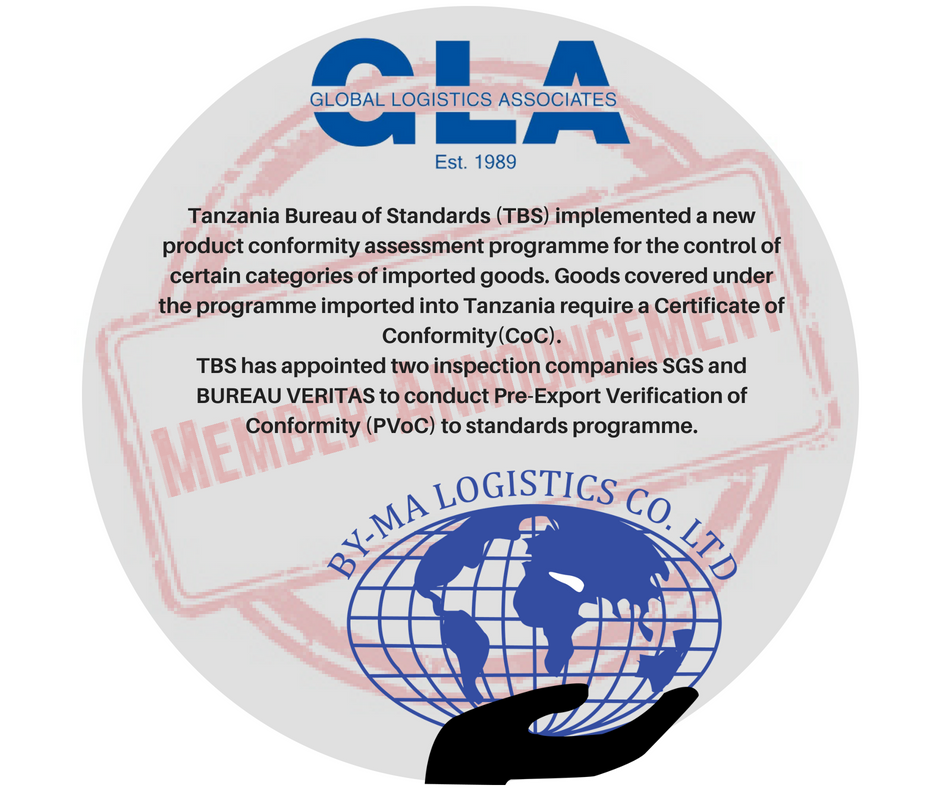 04 Jun

Member News BY-MA LOGISTICS COMPANY LTD, Tanzania

Message from BY-MA LOGISTICS COMPANY LTD, Tanzania
"Please expand our announcement to GLA members to know the Tanzania Bureau of Standards implementation, about the Pre-Export Verification of Conformity to standards (PVOC) as per attached documents."
BENJAMIN E. MALUILA
DIRECTOR
BY-MA LOGISTICS COMPANY LTD
Tanzania Bureau of Standards (TBS) implemented a new product conformity
assessment programme for the control of certain categories of imported goods. Goods
covered under the programme imported into Tanzania require a Certificate of Conformity
(CoC). TBS has appointed two inspection companies SGS and BUREAU VERITAS to
conduct Pre-Export Verification of Conformity (PVoC) to standards programme.
Full report
Tanzania Bureau of Standards (566 downloads)
Product list and HS codes
Product List PVOC (534 downloads)