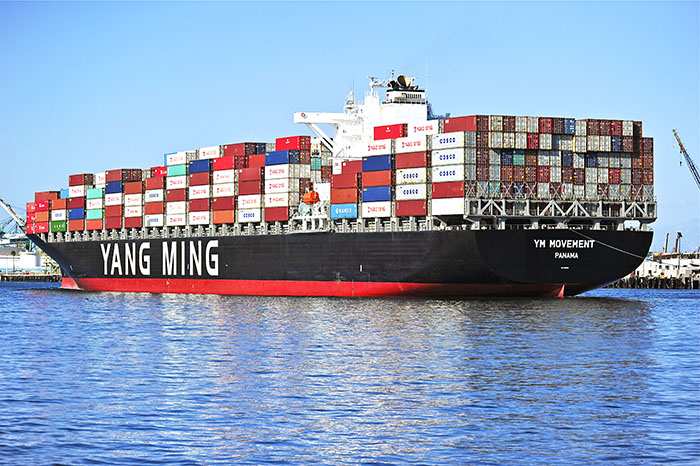 14 Jun

Compliance information – Yang Ming: New BAF for IMO 2020 Low Sulphur Regulation

In order to reduce harmful impacts of shipping on the environment, from 1st January 2020, the International Maritime Organization (IMO) will enforce a new 0.5% global sulphur cap on fuel content lowering from the present 3.5% limit.

We (Yang Ming) welcome to the reduction of the sulphur pollution from shipping and fully support the regulations. We are preparing to ensure the compliance prior to the effective date.

Due to the compliance in new regulation, the preparatory adjustment to be made a couple of months prior to 1st January 2020 is necessary. As expected, fuel cost has already gone up tremendously before 1st January 2020. The low sulphur surcharge will certainly be introduced from 2019.Q4 for the additional cost recovery.

To cope with the coming IMO 2020 low sulphur regulation, a mechanism for calculating the "new BAF" has been designed to appropriately recover the significant cost from 2019.Q4. You may be concerned about the "new BAF" mechanism and how the "new BAF" will work. The Simulation of New BAF quantum (per TEU) for different trade lanes at different fuel prices is provided below which, we hope, will be helpful to illustrate the new BAF and allow customers to predict the new BAF quantum easier while the fuel price fluctuates from time to time. Also, the Q&A could be good reference for you to know more details.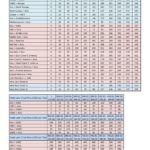 Remarks:
1. Determine the reporting period.
To determine the Bunker Fuel Charge for the start of any quarter, determine the weighted weekly average price for the periods as indicated below
Effective Date of Charge Reporting Period: Bunker floats quarterly on 7/1, 10/1, 1/1 and 4/1. The 3 months average ending 30 days prior to the effective date will be the fuel price index for the next quarter.
Bunker Charge Calculation Period
Jan/1 to Mar/31 Sep–Nov
Apr/1 to Jun/30 Dec–Feb
Jul/1 to Sep/30 Mar–May
Oct/1 to Dec/31 Jun–Aug
2. Source of fuel price forecast : PLATTS
Main bunkering ports : SIN 50% RTM 25% LAX 25%
3. The fuel price USD 300 is used as the calculation base. The new BAF quantum is calculated and applied according to the difference of fuel price and base. When the fuel price is equal to or less than the base, the new BAF quantum is zero.
4. The new BAF for reefer will be applied by multiplying 1.5 times of standard container.
5. For Intra Asia service, the new BAF for different port is categorized and presented under "Zone 1" or
"Zone 2" depending on the sailing distance.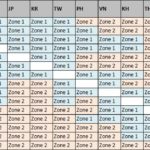 For TP service, USEC includes Halifax, Canada; USWC includes Prince Rupert/Vancouver, Canada.
Please contact local sales representative to have more details.
Q&A
1. What is YM's reactions to comply with IMO 2020 low sulphur regulation? Equipped with scrubbers? LNG? Or purely switch to LSFO?
➢ A company cannot limit itself to one specific solution, and the costs are anyway significant whatever the solutions will be. We foresee the usage of compliant low Sulphur fuel remains to be the majority by 2020.
2. What is the calculation formula for new BAF ?
➢ The new BAF formula will be calculated as (Fuel price) x (Trade Factor). The Fuel price is based on main bunkering port, and the Trade factor reflects carried TEU & operational variables for each of our trade lane.
3. Will new BAF be charged by different Trades? Or different Areas?
➢ Under the new BAF, different rates will be charged on different trades because of the different sailing distances and fuel consumptions.
4. Will there be special BAF for Reefer?
➢ The new BAF for Reefer will be applied by multiplying 1.5 times of the Dry container.
5. What fuel type will be used? When will YM use LSFO?
➢ It depends on the availability of bunker supply side which may vary among different service
patterns. In order to ensure the compliance (S<0.5%) on 1st Jan 2020, we will start to use LSFO from 2019.Q4.
6. Will the new BAF come into effect earlier than Jan/1/2020? Why?
➢ The new BAF will be effective earlier than 1st January 2020, because it takes time to get all vessels ready by 1st January 2020, and we need to start the preparation a couple of months prior to 1st January 2020. So definitely some cost including cost of hardware and preceding operation will be occurring already before 1st January 2020.
7. When will the new BAF go into effect?
➢ It's expected the fuel transformation period will start from 2019.Q4, and, the new BAF will be effective in 2019.Q4, unless otherwise specified in service contracts and tariff. However, for Transpacific Trade, we'll introduce new BAF formula from 2019 service contracts and tariff rates. For details, please check with our sales representatives.
8. How often will the new BAF be reviewed?
➢ Basically, the new BAF will be reviewed quarterly. However, if the fuel price change is more than USD 50/ton, we will review it monthly.
9. Is Low Sulphur surcharge for ECA still valid once the new BAF is applied?
➢ In order to present more reasonable cost while the low Sulphur limit for ECA (0.1%) and IMO 2020 (0.5%) are different, the low sulphur surcharge for ECA and IMO 2020 will be separately calculated. As a result, when the new BAF is applied, the current Low Sulphur surcharge for ECA will be applied simultaneously.
※ For matters mentioned in this notice, Yang Ming reserves the right, at its sole discretion, to change, modify, add or remove any part of this notice, at any time in accordance with actual operation strategy. If there is any ambiguity or conflict in this notice, the interpretation of Yang Ming shall prevail.
Source: Yang Ming revised statement 235th April 2019