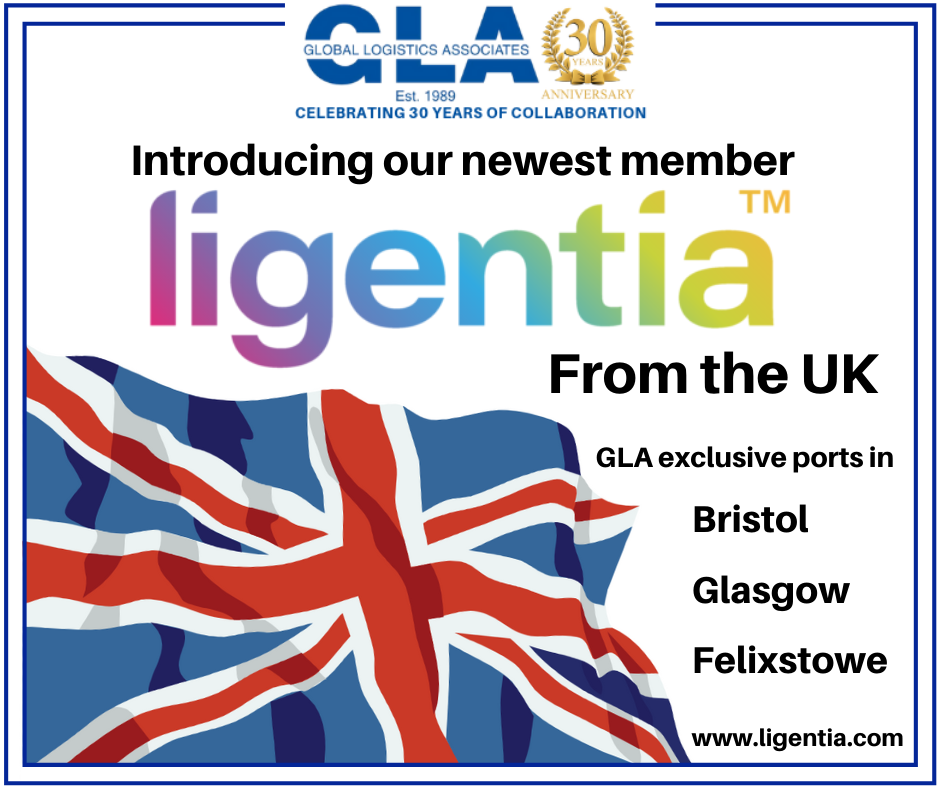 08 Nov

GLA's Newest Member from the United Kingdom
We are pleased to welcome Ligentia with offices in Bristol, Glasgow and Felixstow – UK into Global Logistics Associates (GLA).

"We are delighted at Ligentia to join GLA and begin to work with the full membership group.
With over 20 years experience as a freight management provider our success has combined both organic growth and strategic acqusitions. We take pride in the long-term relationships we build with our customers through an open and honest way of working that combines advanced technology with a team of logistics experts.
Our business continues to evolve as consumer demands change, however our culture and values provide a consistent anchor for our customers and our people – so we can make promises with integrity, ensuring we are confident in our ability to deliver and exceed your expectations.
We are able to offer global support to GLA members for air freight, ocean freight and road services that include projects, dangerous goods, brokerage, warehousing, consolidation and many other freight related operation.
Our UK offices in Bristol, Glasgow and Felixstowe are ready to work alongside GLA members, we look forward to hearing from you."
CONTACT DETAILS:
GLA Sales and quotations – Geoff Hay E: geoff.hay@uk.ligentia.com Tel: +44 208 844 0659
GLA Liaison – Andrew Melton E: andrew.melton@uk.ligentia.com Tel: +44 7768 910081
Felixstowe Manager – Belinda Tipple E: belinda.tipple@uk.ligentia.com
Bristol Manager – Paul Holmes E: paul.holmes@uk.ligentia.com
Glasgow Manager – Margaret Murphy E: margaret.murphy@uk.ligentia.com
Projects – Mark Lewis E: mark.lewis@uk.ligentia.com
UK Managing Director, Ligentia Plus – David Ross E: david.ross@uk.ligentia.com

WEBSITE: www.ligentia.com