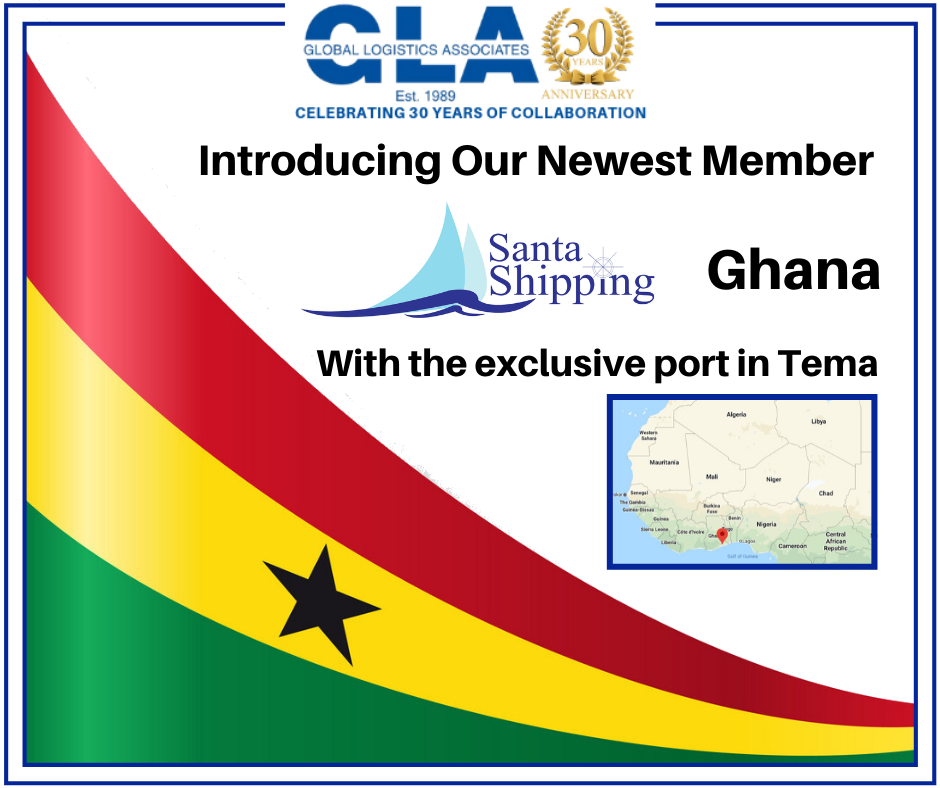 18 Mar

GLA welcomes its newest member

We welcome our new member Santa Shipping from Ghana with the exclusive port in Tema

Santa Shipping Agency Ltd. is one of the leading and successful clearing and forwarding freight forwarders in Ghana.
The company was formed in 10TH December, 1997 and duly registered with The Registrar Generals Department, with registration number CS006992016. Its Head office located located in Tema, Ghana.
Santa Shipping currently employs a total of 40 regular and 25 contract workers.

OUR VISION
To be a multinational company that creates lasting values for our clients.

OUR MISSION
To provide the best logistics solution in the supply chain network by adopting environmentally friendly technology, creating alliances, working within the framework of all governing rules and regulations/laws through a well defined strategy.

GOALS AND OBJECTIVES
To offer services well tailored to achieve satisfied customer experience with little or no harm to the natural environment.
To reduce cargo delivery delays by 99.9 percent by treating each consignee's consignment or shipment as a project.
To achieve a win-win cost effective delivery timelines with a well planned transportation system from point-point.

OUR VALUES
What Santa Shipping values are the following:
Integrity
Reputation
Excellent Delivery
Compliance with international standards
Value for money
CONTACT DETAILS

Address:
Located behind Naco fashions, Fmr Adom FM building,
Aggrey road, community Market
Tema-Ghana
P.O.Box CO1836, Tema.
Digital Address: GT-054-9324
Telephone:
+233 303 2055 40, Mobile: +233 244 489 707
Whatsapp:
+233 26 119 5204

Website:
www.santashipping.com
Email:
info@santashipping.com

Main contact:
Mr. Stephen Adjokatcher (MD, CEO)
Email: Stephen@santashipping.com