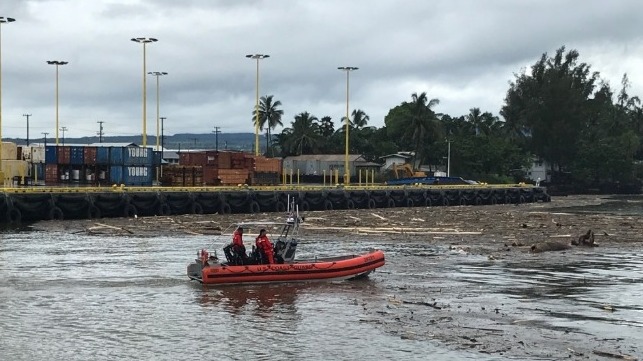 29 Aug

Hawaii's Ports Reopen After Hurricane Lane

On Saturday, Hurricane Lane weakened into a tropical storm and turned west, and U.S. Coast Guard Sector Honolulu reopened most of Hawaii's commercial seaports. Only Lanai's Kalamauapau Harbor remained closed, pending inspection, and was expected to be reopened soon.

"Restoring this vital commerce has been a top priority," said Capt. Michael Long, Coast Guard Captain of the Port. "Cargo vessels and barges offshore can bring in their cargo, cargo already at the port can be processed and distributed to Hawaii. We are continuing damage assessments."

To reopen ports quickly, Hawaii's Department of Land and Natural Resources worked with the USCG and industry to assess the ports early Saturday. They conducted an ATON survey and checked for any damage to facilities.