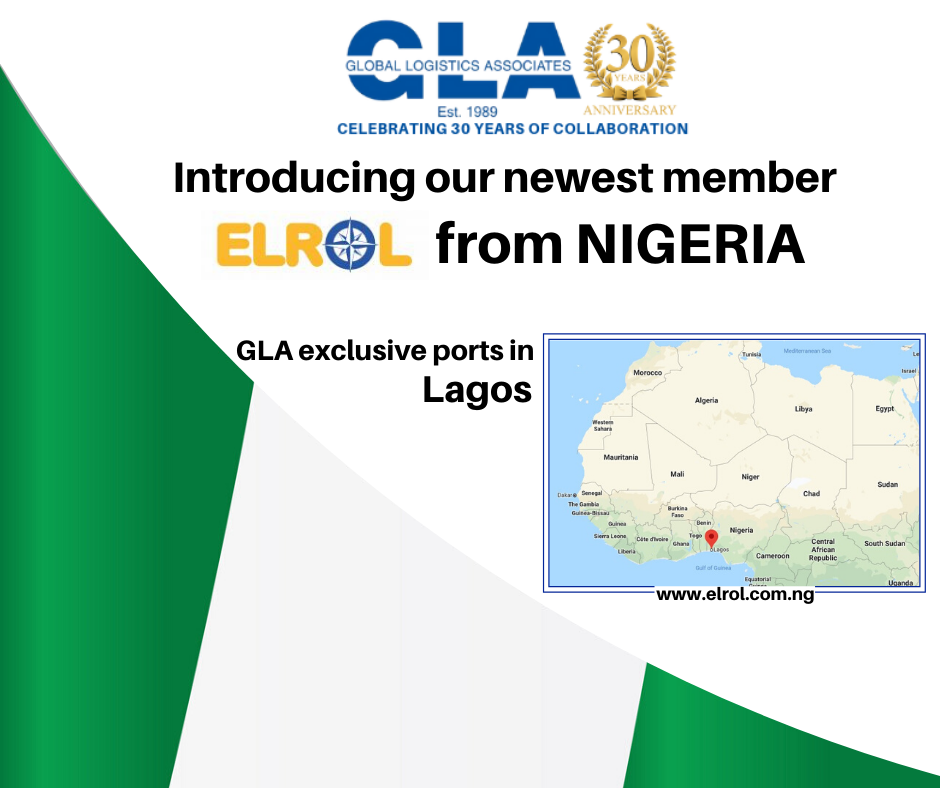 03 Mar

Introducing our newest member Elrol Integrated Services Ltd.

We are pleased to welcome Elrol Integrated Services Ltd.

Elrol has the exclusive port in Lagos, Nigeria.

About Elrol

The idea to create a service that best understands and fulfils Logistic needs, wants and ambitions of the most discerning clients was hatched a few years ago. The vehicle to fulfil this vision, Elrol Integrated Services Limited was promptly registered with the Nigeria Corporate Affairs Commission, CAC, in August 2011 as RC-972135. In the few intervening years since her incorporation, Elrol, riding on the almost two decades of field experience of its key promoter, is already establishing a rave as one company that continually delivers exceptional values across the procurement chain.
With a team of competent professionals in Logistic and Supply chain management, whose commitment and attitude to duty places premium on safety and security of goods, services and persons. We understand the dynamism in the changing business environment and that has kept us head above our contemporaries

Our core areas of operation include but not limited to:
Freight Services (Air & Sea);
Customs Brokerage;
Procurement (Foreign & Local);
Export & Import;
Project Logistics;
Channel Distribution Services; and
Logistics Consultancy

VISION
To be a company that best understands and fulfils clients' logistics needs and wants.
MISSION
Adoption of professionalism and great strategic framework, including business alliances, in achieving value additions and logistics freedom for all
For contact details and more information
Click here