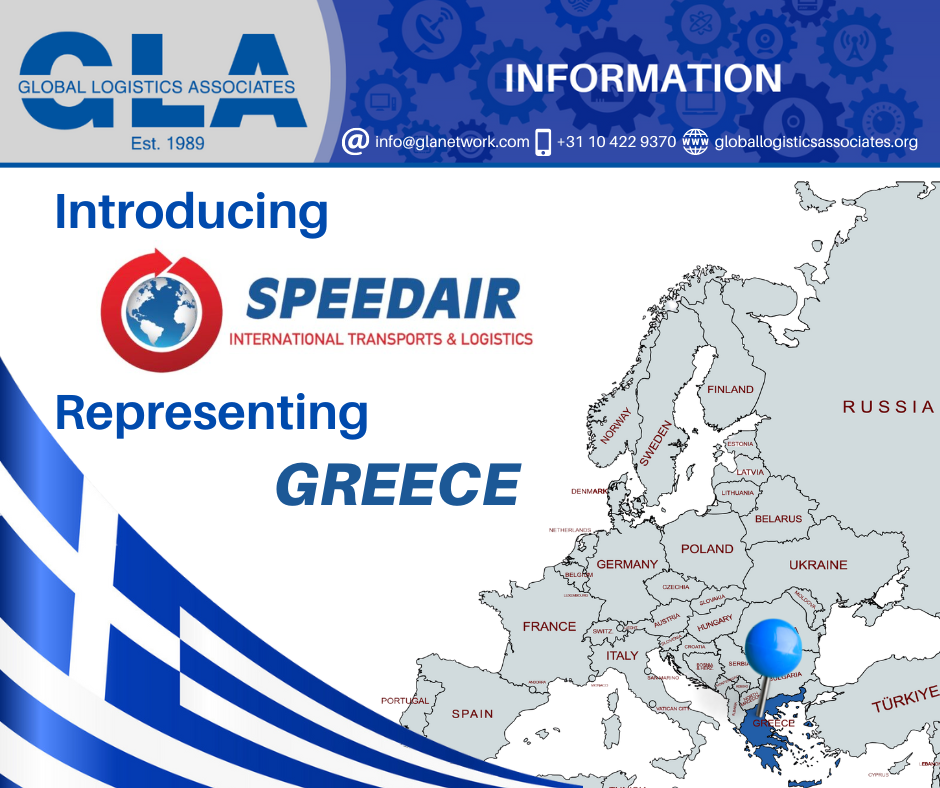 31 Aug

Speedair
Member Spotlight
---
SpeedAir S.A is our exclusive agent in Greece, serving both of Greece's international airports and ports in Athens and Thessaloniki
With almost 4 decades of experience in international transport & logistics and with branch offices in 6 different locations, SpeedAir S.A. holds a leading position in the Greek Freight Forwarding industry, ranking amongst the 10 largest forwarders in the Greek IATA.
We talked to the Founder Mr George Gavriilidis
In your opinion what is the benefit of being part of GLA and how do you think it will affect your business?
"The GLA may be smaller than other international transport networks, but its strength lies in the close-knit nature, exclusivity and reliability of the business relationships it creates between members. SpeedAir joined the network seeking to establish such trusted and robust partnerships. We currently prioritise GLA agents for all of our international projects and trust that the members of the network will do the same."
What is your company's unique selling points, and how do these benefit GLA members?
"SpeedAir has an extensive portfolio of services and an experience of over 37 years in the industry. We have specialised departments for transportations by air, ocean, and road, and have been licensed customs brokers since 1987. Additionally, we offer special services that include the transportation of valuables and works of art (packed in bespoke crates created from scratch in our workshop), as well as the storage (in a thermoregulated environment) and distribution of medicines and medical devices. SpeedAir operates based on the highest industry standards, being AEO-certified and having obtained the most updated and comprehensive version of ISO. We posses offices and warehouses in 6 locations across Greece and have extensive geographic coverage of the country, including the islands, for which transport solutions are oftentimes very difficult to be found. We are therefore big enough to cope with any project requirement, but simultaneously small enough to care."
Tell us a little bit about your country/​registered port(s) and what are the economic benefits that can attract more shipments through the GLA network?
"Greece has two international airports and ports (in Athens and Thessaloniki) and is the fastest and most convenient gateway to Europe from the Far East."
What is your vision going forward and how do you see GLA fitting into that vision?
"SpeedAir is and will continue to be on a continuous journey towards excellence in the way it serves its clients and partners. This of course includes the desire to be in a network of agents that becomes stronger and more reliable all the time, but one that also delivers appreciable benefits to its members in a business sense."
Thank you George, we wish you great success within the GLA network.
Meet the team

For more information about SpeedAir visit here