Another very interesting article from Gary Sanderson from John S. James Co. in the US The Regional Comprehensive Economic Partnership (RCEP) is a free trade agreement between the Asia-Pacific nations of Australia, Brunei, Cambodia, China, Indonesia, Japan, Laos, Malaysia, Myanmar, New Zealand, the Philippines, Singapore, South...
We would like to spotlight one of our newest members, with the exclusive port in Darmstadt/Frankfurt, Germany Teconja joined the GLA family this year 2020. We are TECONJA, a Germany-based international full service logistics provider with offices in Hamburg, GER – Darmstadt, GER – Cairo, EG...
An interesting news item from our members John S. James in the USA. We thank Gary Sanderson (Business Development) for the article. International trade volumes surge as supply chains restock U.S. imports jump 16% on 2019 First half September up 6% on August Imports from...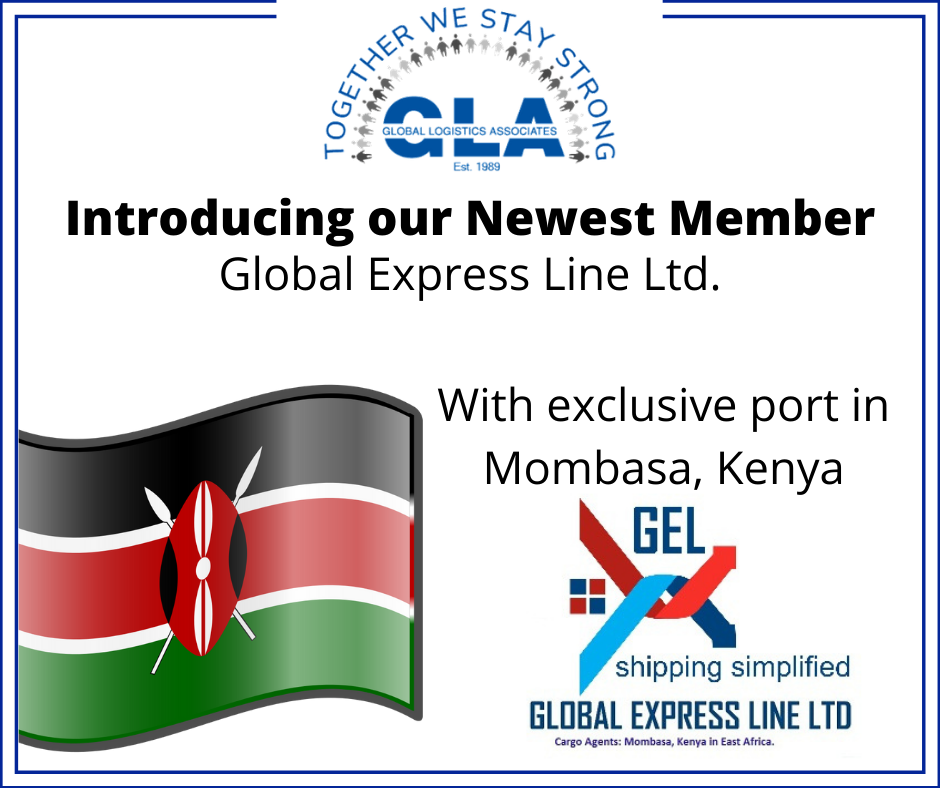 We are proud to introduce our newest member Global Express Line Ltd. With exclusive port in Mombasa, Kenya. Welcome to Global Express Line Ltd 3PL Logistics Company incorporated in Kenya since 2015 under directorship of experienced parties in logistics and international maritime fields. Licensed by Kenya Maritime...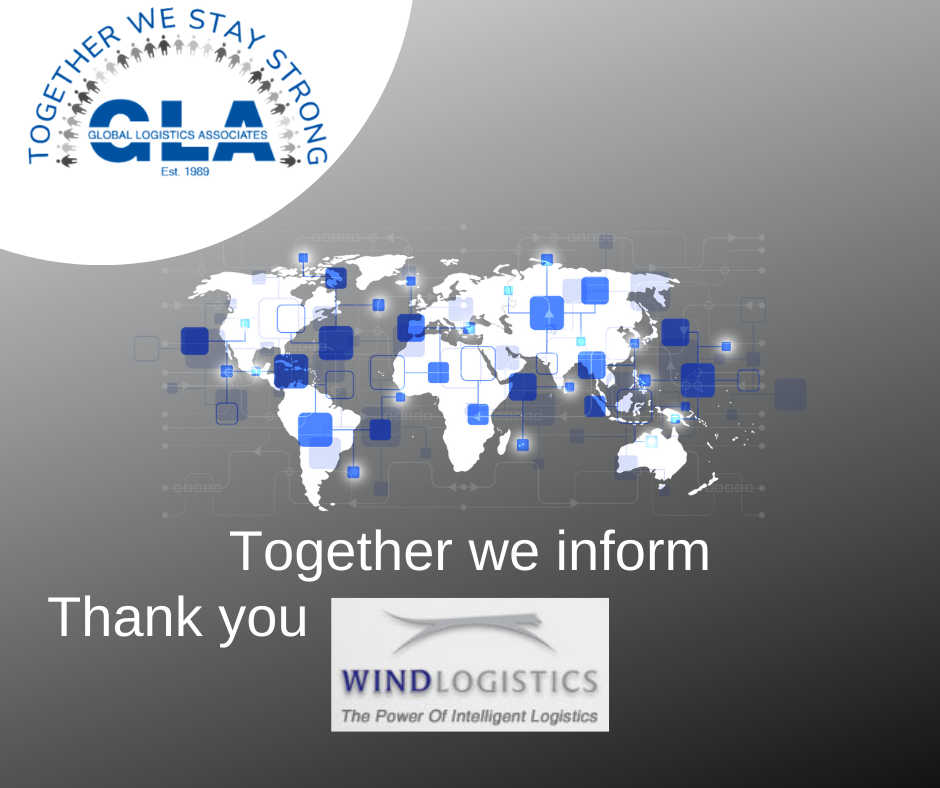 From our member in Brazil, Wind Logistics AG Intl. De Cargas Ltda. Approximately seven months after the beginning of the Covid-19 pandemic, we are already able to feel the Foreign Trade re-establishing and normalizing the frequency of its operations all over the world. The main airports and...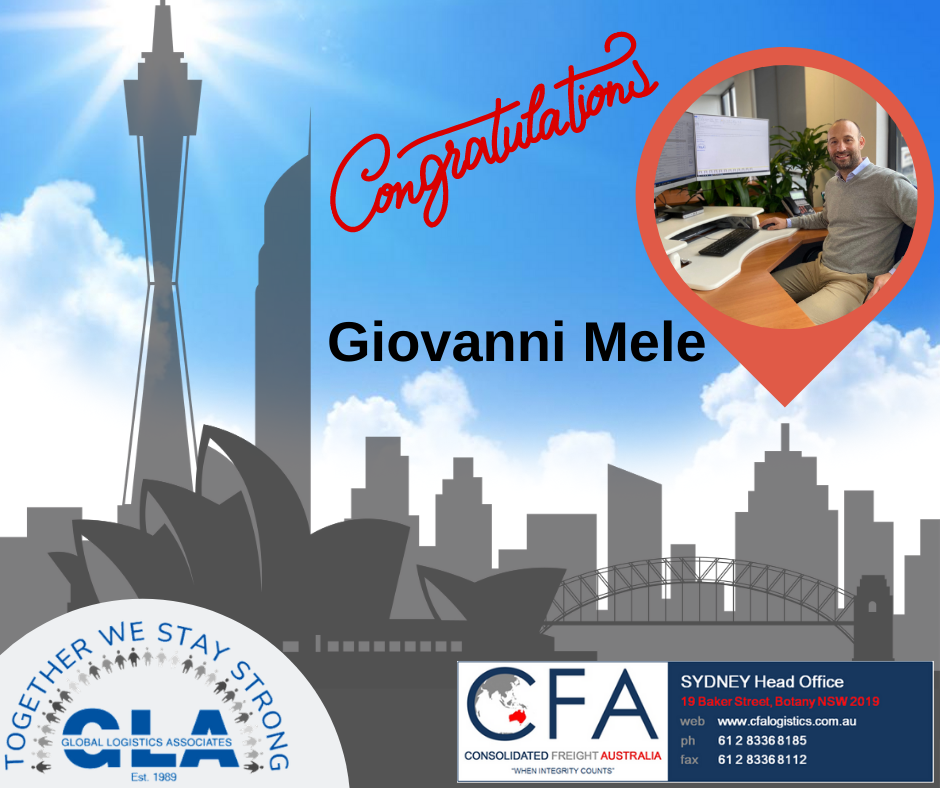 News from CFA in Australia, GLA member since 2006 Giovanni Mele from CFA, currently sitting on GLA BOD and Chairman of the New Members Committee has recently been appointed on the Board of Directors of Consolidated Freight Australia Pty Ltd (CFA). We congratulate Giovanni for his achievement...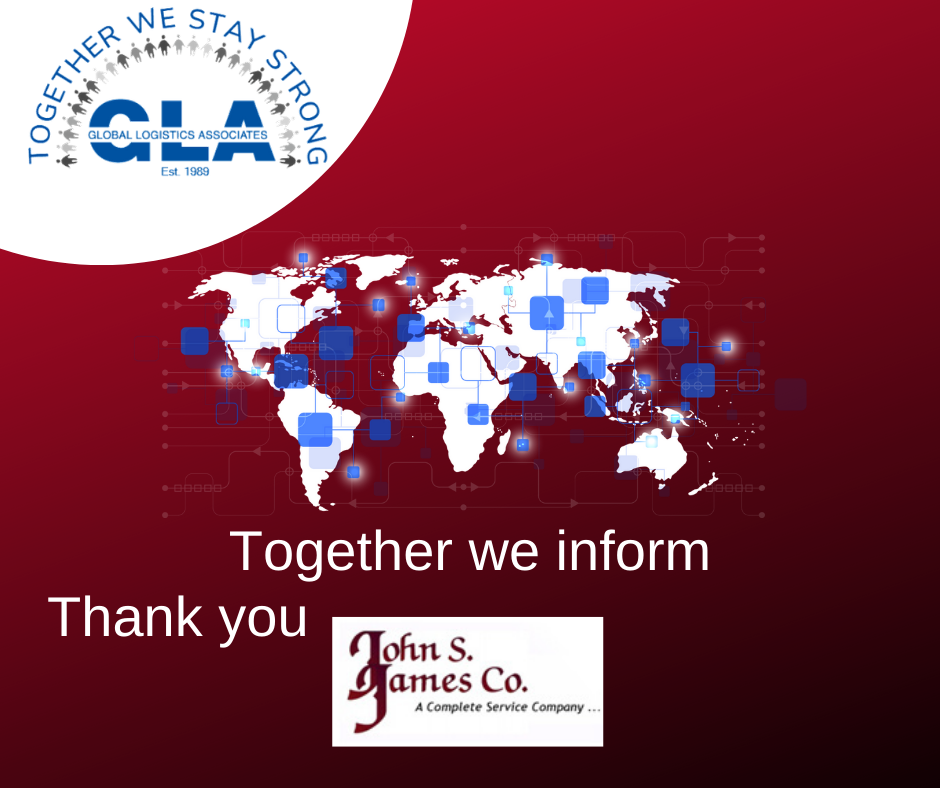 We would like to thank Gary Sanderson (Business Development) John S. James Co. USA for supplying us this video [vc_video link='https://www.youtube.com/watch?v=5VenLmkbZHg&feature=youtu.be']...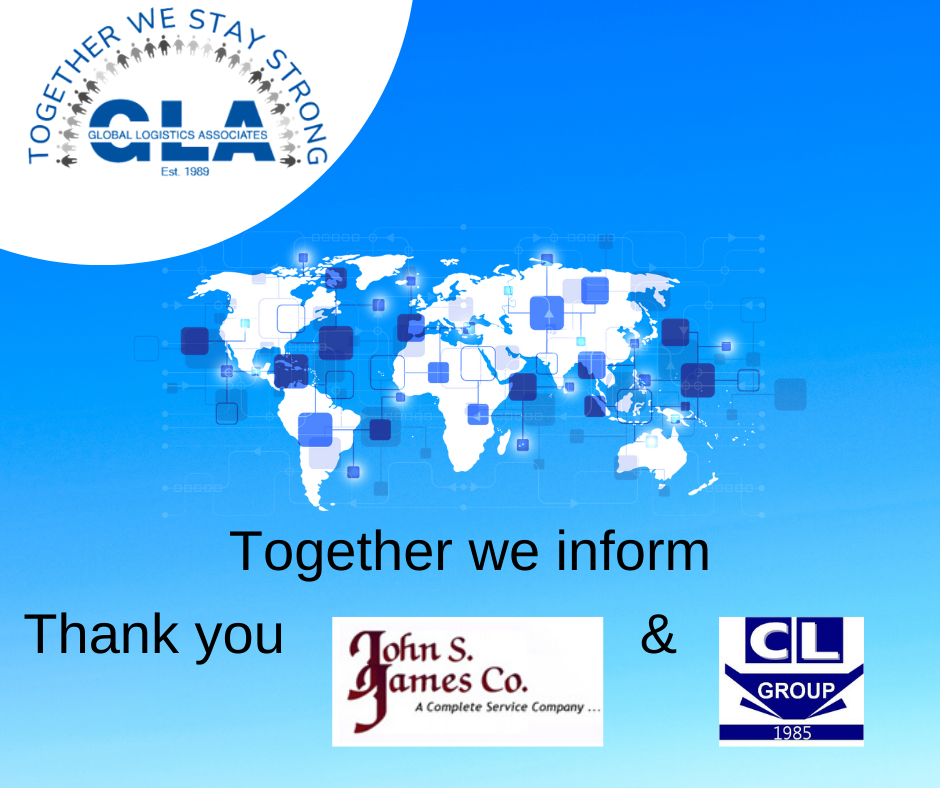 An interesting article supplied by Gary Sanderson (Business Development) John S. James Co. USA and commented on by Mike Wong (General Manager) CL International Forwarding Agency Co. Ltd. China Asia-US rates are still soaring per the Shanghai Containerised Freight Index (SCFI). While the rise has been...